CAD Design Samples
These designs are included to show my proficiency in a variety of CAD environments and programs. In the past, I have used Solidworks, Blender, Sketchup, and AutoCAD.
Solidworks Design Examples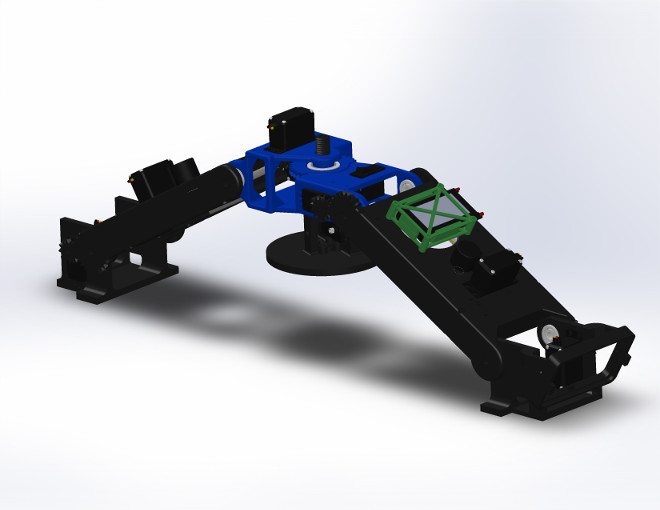 This is a flat view of the total assembly of Space Jockey. Implemented using Solidworks.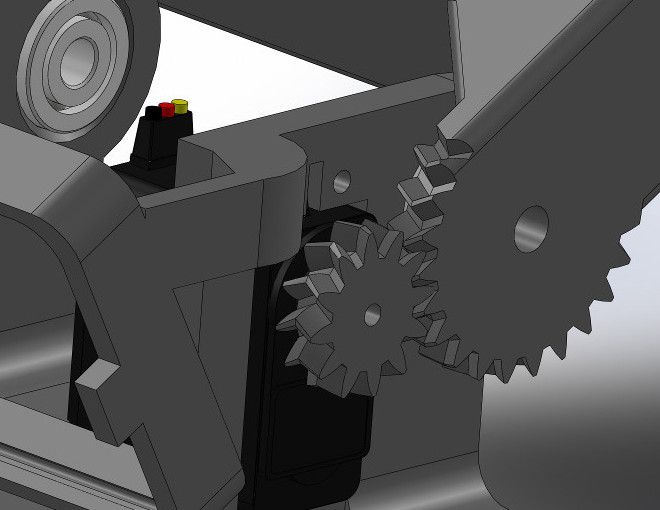 This is a detail of one of one of the rotational joints on Space Jockey, showing the actuator mount and custom-designed V-bevel gears.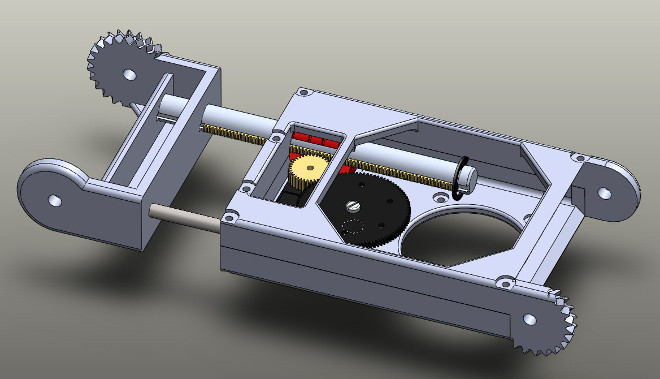 This is a detail view of the in-house lightweight linear actuator design I created for Space Jockey, showing the rack and pinion assembly and gear reduction for the feedback potentiometer. All housings were made of 3D printed ABS.
Laser Cut Design Layout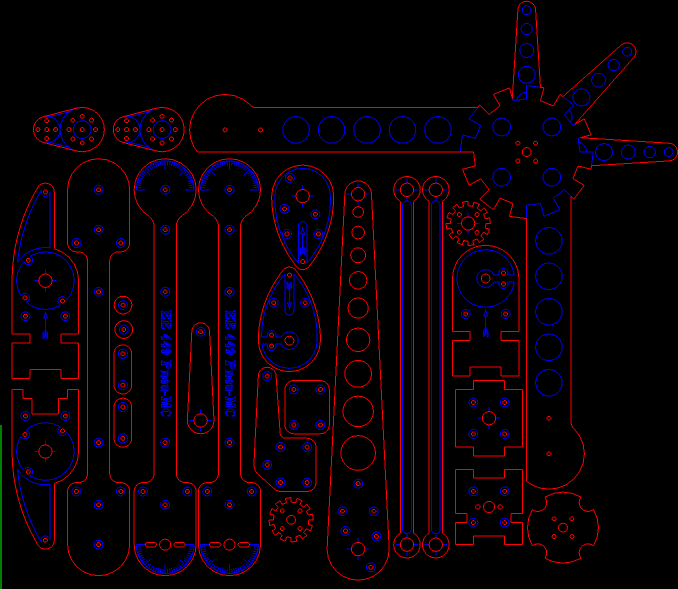 This is the 2D CAD drawing used to laser cut the arm components for the PenuMC robotic arm. Implemented with Sketchup and AutoCAD.